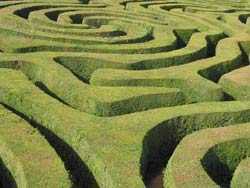 Counselling helps you explore how past experiences, worries about the future or current difficulties may be affecting your life.
The counsellor's role is not to tell you what to do or give advice. The counsellor's role is rather to explore with you on how you respond to life events and how you relate to yourself and others. Through this process you can come to understand yourself better and move from a situation where you may feel a victim of circumstance to feeling that you have some control over your life.
The time commitment that you will need to make for counselling will depend upon the nature of the issue that you wish to address. Deep rooted or recurrent problems may need weekly sessions for many months; while solution focused counselling for a specific problem may take a few sessions. In rare cases one session may be enough to resolve an issue.
Individual counselling sessions last 50 minutes. In order to gain maximum benefit from your sessions it is important for you to arrive as punctually as possible.
Counselling is compatible with most medications. For some problems a combined approach (medication and therapy) has also been shown to work well. If this is the case I will discuss options with you.