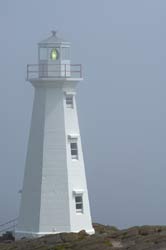 UKCP registered psychotherapist, Member Guild of Psychotherapists, Member Council for Psychoanalysis & Jungian Analysis College, MBACP Senior Accredited Counsellor
MA, BA(Hons), C.dip.OT, Ad. Cert. Supervision
I have over 25 years experience of working in psychological therapies (20 years within the NHS working in acute, rehab. & out patient psychology depts). Trained and experienced in working with individuals, couples, families and groups, I am comfortable working with a range of psychological, emotional, health, work and relationship issues.
I am skilled in assessment and the clinical management of vulnerable clients, my professional responsibility having included 17 years as a senior clinician.
I have extensive experience of working with people following a range of traumatic incidents and have managed and provided psychological therapies following traumatic incidents in the UK and overseas.
As Counselling Services Manager for a leading employee assistance programme provider (1997 to 2003) I am skilled and experienced in working with workplace issues, including stress, workplace trauma and bullying and am regularly called upon by organisations to work with employees with a wide range of roles and responsibilities including senior management. Having managed teams of psychological practitioners with responsibility for a network of 800+ affiliate counsellor and psychologist network, I also have first hand experience of management.
My responsibility for the company's clinical network continued with my appointment as Head of Clinical Training and Affiliate Services, where I was responsible for the development and delivery of an extensive programme of clinical courses.
I have worked as a psychotherapist, counsellor and trauma practitioner in private practice since 1994. In the summer of 2005, I moved exclusively into private practice and established Dovetail Partnerships which provides high quality bespoke training, consultancy and psychological services to clinical and other organisations; work which ensures that I am at the forefront of development within the psychological field. My work with organisations enables me to choose how many individual clients I work with, thus assuring the quality of the service provided to each.
I am positively committed to opposing discrimination. I recognise that there are processes inherent in any organisation, including my own, which can work against this intention and for this reason I constantly re-examine all aspects of my practice and the services I offer in order to ensure that as far as possible equality of opportunity is available to all who use these services.